HOW DOES THIS MAKERESILIENT?
Reselling helps you learn about business at a very low cost. This helps you become more resilient because it shows you new ways to earn income other than working a job.
---
My wife is making some side income from one of her favorite past times – shopping. I am all for this revamped past time as it is profitable and it empowers her. Several reasons for this:
She can shop at whatever schedule works for her.

The location can adjust to her and it can keep her preoccupied when we are traveling-or when my plans for the day are not interesting for her.

Her expenses are pretty low, as she is purchasing at insanely low prices.

The resell is almost always above the purchase price so in theory these are profitable

We purchase things we may also use and can sell afterwards
How does it work? Let me explain.
Like a lot of people, my wife likes to shop. This can be an issue when money is tight-and earlier versions of this habit was a problem. However, currently my wife has been shopping with a different mindset altogether. She has learned to find valuable items at ridiculous prices with the intent of using them and then selling them back to others thru different sites.

First step is to find a source with good selection and good prices. A good example is our favorite thrift store. With enough regular visits and by asking the staff, you will learn when they get large new inventory and how long it takes to put them out to the shelves. There are times we go there and the there's nothing of value, and there are times when we can find a whole bunch of stuff. Keep track of the bad days and the good days. It's also a good idea to check things out when seasons change and holidays have just ended. Think of times when you might be in the mood to purge your home/garage of old stuff. Now reverse engineer the dates when it might be good to check the local Goodwill store.
Other location options are:
estate sales
flea markets
discount stores
regular stores on discount days or seasonal sales
The location of the store will also affect your findings. Some neighborhoods have thrifty people. Some have wasteful consumers who go thru their stuff much faster-so you get things in better condition. Drive around new areas, check the houses and cars in the driveways. Check the kind of stores in the area. Then find the local thrift store and see what kind of stuff they get on different days.
Next step is finding your preferred schedule. This will require some finagling. The initial research will need you to be out there as much as possible. For my wife, since she stays home, she can go out as often as she wants and she can cherry pick the days when great inventory comes in. This is a huge advantage. That, plus she can come in on days when they have great discounts and other customers have not yet picked up on it.
You will also need to figure out your own schedule on when to post things (best done as a bulk task) and when you want to pack and ship things. Here she can really do this at the time that best works for her.
Look at items that can be resold. This is a balance between what we want and the value the item will have for other people to whom we will sell it to afterwards. Look thru the overall wear and tear of the product. Is it dated or are people still interested in this type of stuff? Are all the parts there? A lot of times we will buy a toy for my son and parts of it will be missing. Posting these for resale, you have to be very clear of what is included in them. Toys are a good item to purchase as your kids will have fun with it and later on, as long as they have not painted it or dismantled it, you can sell them to other parents who are looking. We once got a large Nerf gun with missing parts. We had it around for about a year, then we sold it when we noticed my son was not using it anymore. We earned about $10 maybe if I recall it right.
As you look around, check how much the item sells for if new and if used. Check online if the item is popular. Check Ebay for typical prices and how many are "watching" the item.
Let's say you found some good stuff, bought them and used them, now you are ready to get rid of it. Where do you sell these?
---
WHERE TO SELL
You have a few options. Wherever you decide to sell them, the people there must already be looking for used items. Do not waste time trying to sell them to folks who are still looking for new items and hoping to get the discount. Find folks who already made the decision to buy a used product.
Facebook is one place to sell. You can go to "groups" and look for groups in your area that hold online garage sales. Facebook already provides a mini-platform where you can post and can mark them as sold. It's very simple and does not have a lot of features. This is great for local transactions where you can sometimes leave the product on your front door or have them meet you somewhere for pickup.
Mercari is another great platform. This is an app on your phone and is great if you want to sell online and ship your product beyond your local area. The app is designed to make posting products using your phone very easy. There's no hassle to it and my wife uses this instead of Ebay because it is much easier to post stuff up. They have a discounted shipping price and I think this is where they make their money from. You can also negotiate with buyers and sellers on the price. Often times buyers will lowball your pricing so this is the right place to sell for the right product at the right price. If you have no  sentiments over your product or you got it at an extreme discount, this works well for you.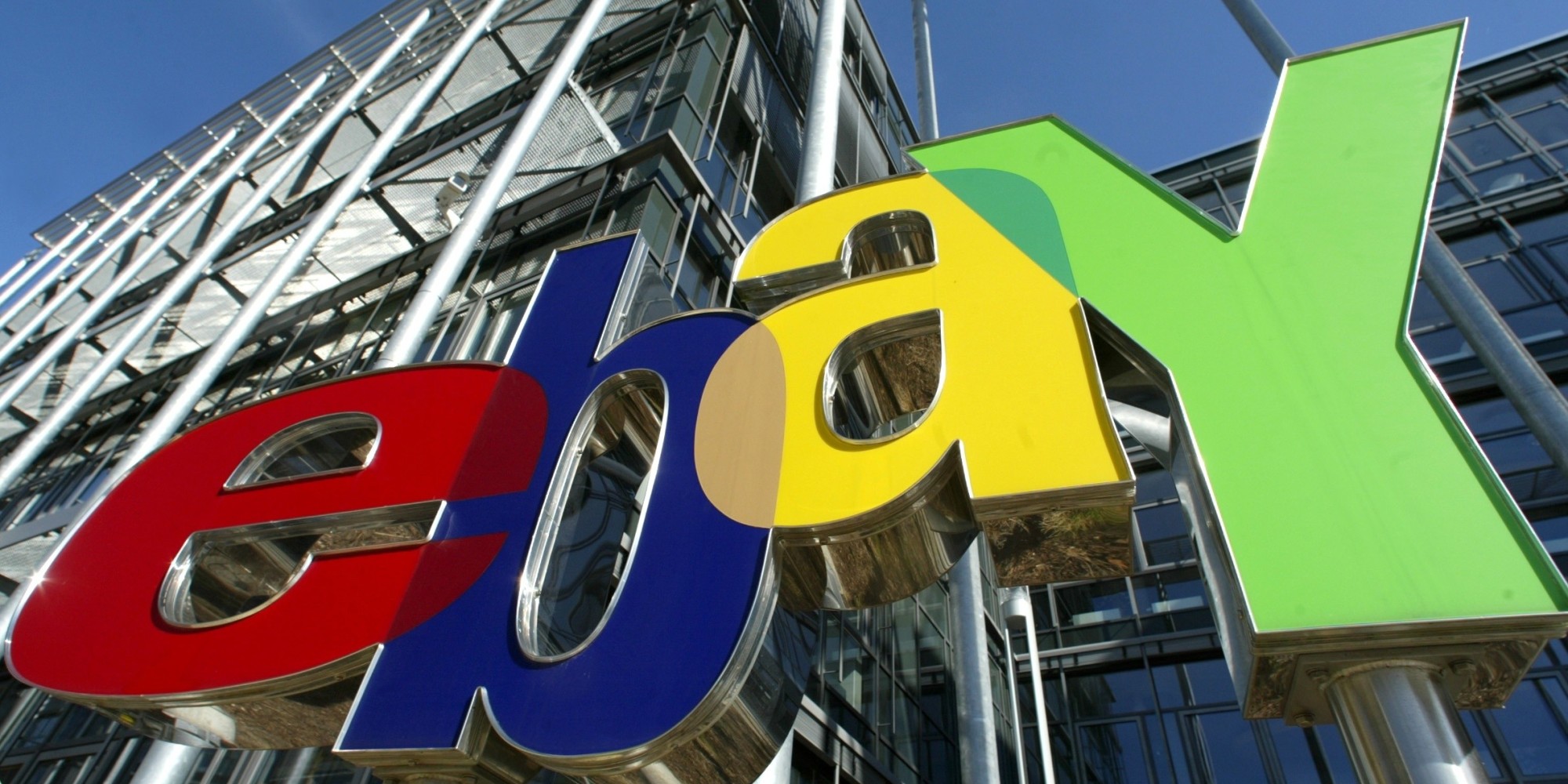 Ebay is also an obvious option. I doubt I have to speak much more about it as everyone knows Ebay. We don't use it as much, or at least my wife doesn't. I still use it for pricier items. Certain price points work well for Ebay and they don't for Mercari or Facebook.
This is also a great way to slowly get rid of junk. As you get used to the platform, you will find it real easy to post all kinds of stuff for sale. Instead of throwing things away or donating them, consider posting them online and see if you get any interested parties.
---
DRAWBACKS
Now there are some drawbacks to all of this. One is that you will be doing quite a bit of digging when you are looking for your purchase. Like I said, if you like to shop then this is a way to earn some money. But, you have to spend more time finding deals. You will also need to find some space to store them at-some items can be used while you wait for them to be sold (like toys). Some items are best kept in their original box-seasonal discounts like Christmas decorations for example.
Obviously you will also need to post the items. There's some work to this but all you really need is your phone. Take well lit, honest pictures. Do not waste time editing the pics unless maybe if it is a pricey item you are selling on Ebay. Be clear on the description and note if there are any items missing or not working. If you don't, the buyer can return the item and you will end up wasting time and money.
Read up on comments and reviews about your potential buyers. Some people are just darn unreasonable after you have been very clear on what you are selling. Stay away from them.
---
CONCLUSION
I would not say this is a side income that can pay the bills. Maybe it can if you really work it. It is profitable for us in that we are not losing money on it, granted that my wife is not getting paid for her time to shop and package a product. Her time shopping is not an issue as she enjoys it. We also profit as we do use the product before we sell it. This makes less sense if you try to buy something, hate shopping, don't get to use the product and have no real time to post it for resale. We mostly sell something at a price higher than what my wife bought them for.
This lets us learn some real world business concepts while spending very little money for the experience. For example we learn how to price items. Previously my wife would sell items a few dollars above what she paid for it. Quite often people will lowball her price, or ask for free shipping such that we don't really make anything out of it. I've explained to her and she has learned that she has to factor in the time she spends to buy, to pack and any potential hiccups with the buyer. It's not that she gets paid a per hour price for labor, but some money has to be considered.
We learn to source our products, learn how the local market behaves and where we can or cannot sell.
We also learn about shipping, problems with it and ways to deal with said problems. This is great if we build a business dealing with a physical product.
All in all, there's a lot of pluses to this side hustle. It's quite empowering and is a great learning experience. We have this new set of skills and can use it for a business. It builds us a small income and we extend the use and benefits of the things we bought.
---
MakeResilient aims to help build more resilient families. I believe that we need to be ready for big changes coming to our current lifestyles (more info at the Concerns page). I am intentionally leading my family so that we can adapt slowly over time for the changing future.
Subscribe for get updates on new articles or join our Facebook group to get involved in the community